Best Practices for Video Conferencing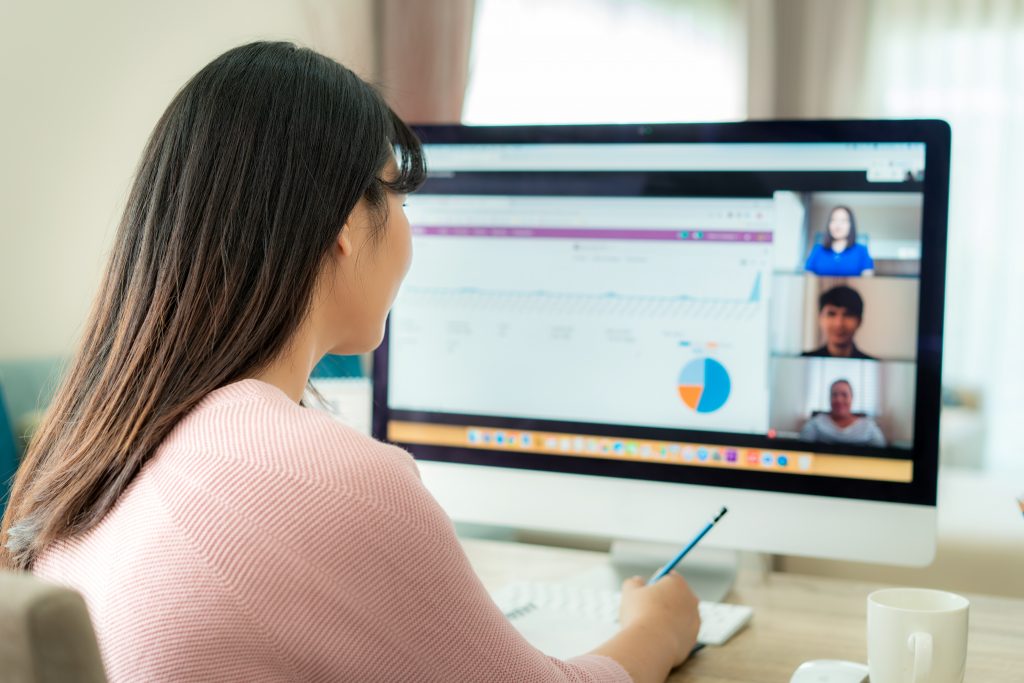 Well, well, well how are you guys doing in the lockdown period? Not much to do or so much to do, I believe it's entirely up to oneself. And let us agree that if we are determined towards achieving self-goals nothing can come in the way. Before this current crisis lot many organizations believed that work from home could not be an appropriate way to work but it hasn't turned out to be as bad as some thought.
With the latest technology, it is now not that difficult to work at ease. More than any other piece of technology, the laptop has revolutionized not only how people work, but the way businesses are configured. Work is no longer a destination that involves a chaotic commute followed by eight hours at the office. Technology is helping businesses work more efficiently and compete in a global market.
Before high speed internet connections and affordable personal computers, working from home looked at lot different. But with the modern gadgets it has become very convenient and ease to connect. Such flexibility provides freedom and autonomy.
The biggest advantage of technology in the modern workplace is the ability to collaborate in real-time with colleagues and contributors from all over the world. Even the remotest workforce can play a significant role. In fact, a computer and an internet connection are enough to work remotely. That is why it might be surprising to some that those who work from home are actually more productive, less likely to quit and report better job satisfaction.
Telecommunicating is essential and plays a key role but we all would also agree that visual meetings can change the way employees work when they're remote or working from home. Face-to-face communication stands very important, even if you can't meet in-person. Video conferencing technology has enabled us to seamlessly connect visually with people all over the world. Its usage has exploded in recent years and become a fundamental tool for global companies.
There may be chances we have used video conferencing at some point in the past few years to connect with co-workers, clients or potential customers, but still we all may not fully understand the different types of video conferencing and their real-world usage. Different types of conferencing may be like:
Conversations– This is one on one video calls. Examples may be interviews
Internal Video Calls– Internal video calls are essential for keeping all team members in the loop, especially for companies that have remote employees and more than one office location.
External Video Calls– These are the those when we cannot meet the customers face to face, so conferencing provides a good alternative.
Large Meetings– These meetings are often held on a recurring basis as a means of keeping all employees up to date on important events and milestones in the company.
With a video conferencing solution, your teams can work together or with customers and clients effectively, no matter where they're located. It drives productivity, brings together dispersed groups, speeds up decision making, reduces travel expenditure and even has a positive impact on an organisation's carbon footprint.
It has become essential to use HD technology. We are still developing our skills to enhance the same and use it correctly. Here are some tips if you are new to video communication, it is very simple to use and is no longer only for the IT savvy amongst us.
Enunciate- Speak clearly, choose correct words to express your thoughts just like any business meetings.
Proper Sight- When you are talking look at the camera, to make others feel that you are engaged and present.
Pause before speaking – There can sometimes be a slight delay in receiving the video and audio during a video conference, so it's both respectful and ensures a better video experience to let the person at the far end finish what they are saying before you start speaking.
Dress Well – As you can be clearly seen and heard on a video call it is important to dress as you would for a normal business meeting
Talk to engage – To make your meeting more interesting and engaging, it's good to use the multimedia sharing functionality like presentations, websites, spread-sheets and video clips.
Visuals – A video conference is not like an audio conference. The camera will see all facial expressions, movements, and hand gestures.
Address your entire audience – If you are presenting to a group of people remember to address your entire audience.
Microphone- Mute your microphone if you are not speaking. Always test your microphone is working proper and ensure the same with others in the call
Lighting- Make sure your room is lit up properly. We can use natural light or switch on the overhead light to brighten up the conference.
Following these simple steps will help you to conduct your video conferencing meeting quickly and efficiently. Since this outbreak of the Covid -19, video conferencing has become an essential component in keeping businesses running. Amidst all the upcoming technologies video conferencing has proven be the most liked and appreciated mode of communicating.
To know more about our Office Furniture look at our entire range at: https://magnum-sadoshima.com/office-furniture/
Continue reading our Blog section: https://magnum-sadoshima.com/blog-list/