Preparing to Return: How to Navigate the New Normal in the Workplace

As we all have gotten acquainted with being homebound to fight the pandemic, we have begun to internalise that this may be one of the changes which is here to stay for long. With many restrictions and guidelines though we are slowly exploring the ease of new working culture. And it is for sure in everybody's mind about the transition of the workplace. With the government giving relaxation of opening of offices, it cannot be denied that the matter of the fact is how comfortable we would be accepting the new version of the working environment.
Social distancing being the topmost and effective measure of mitigating the spread of Covid 19, are workplaces ready to upheld the same within their premises. As critical as it is to maintain safe distances between colleagues in a work environment, it is just as important to be mindful of these practices being practiced as well. This is a behavioural change and it may take time much more than expected. So, it is very important to consult and involve people in the steps you are taking to manage the risk of coronavirus in your workplace. Few can be like:
Explain the changes you are planning to work safely
Make sure changes will work and hear their ideas
Continue to operate your business safely during the outbreak
Moreover, we all know that we have to be back to office when the time is right but also at the same, we are also aware of the fact that the current workplace model is not conducive of social distancing. And it is very much obvious that there is a need of change in the office for a safe return to work. There are a lot of challenges which organizations are seeking to understand from short term to long term workplaces changes to implement, from facility needs, to rotational shifts and mannered way to return to work.
Office desks size have shrunk over a period of time but it important to revisit and revise seating arrangements. A change in layout is important at this time. It's a way of transforming existing offices into places where the six-feet distance rule applies. One truth about the open office is that it has gotten a bit less open over time, simply because we've started packing a whole lot more people in. And that is the reason why there is an emphasis on six feet distance stand to be very important in a workplace. With a proper advice on design, open offices will get a lot more open again.

A layout change from a free address desk to individual desk. A mindful thought to redefine and reconfigure can give an extra space to the workforce.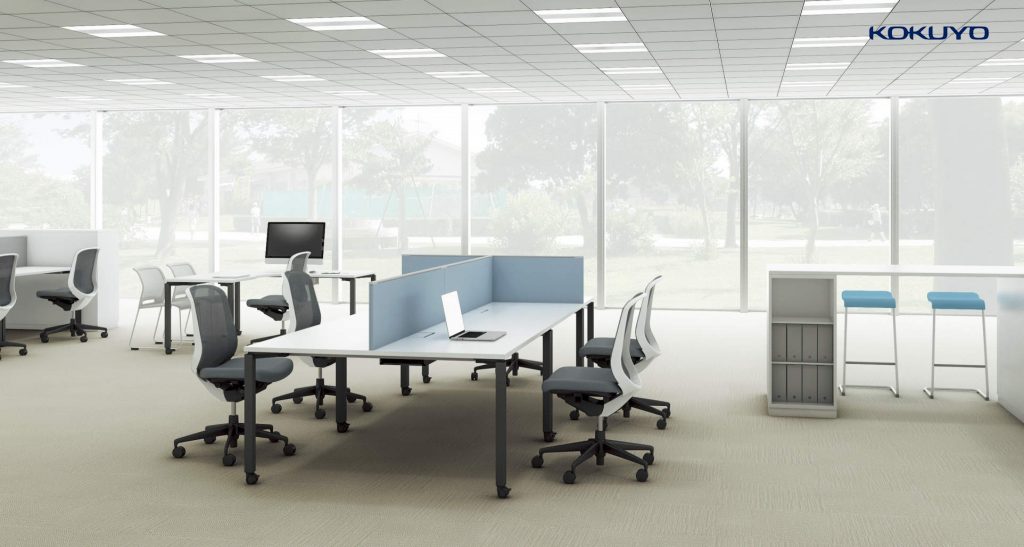 Office fashion for decades has included open-plan working. But could COVID-19 reverse this mega-trend, leading to a closed-plan future, hence adding screens, increasing height of the screens is here to stay for now.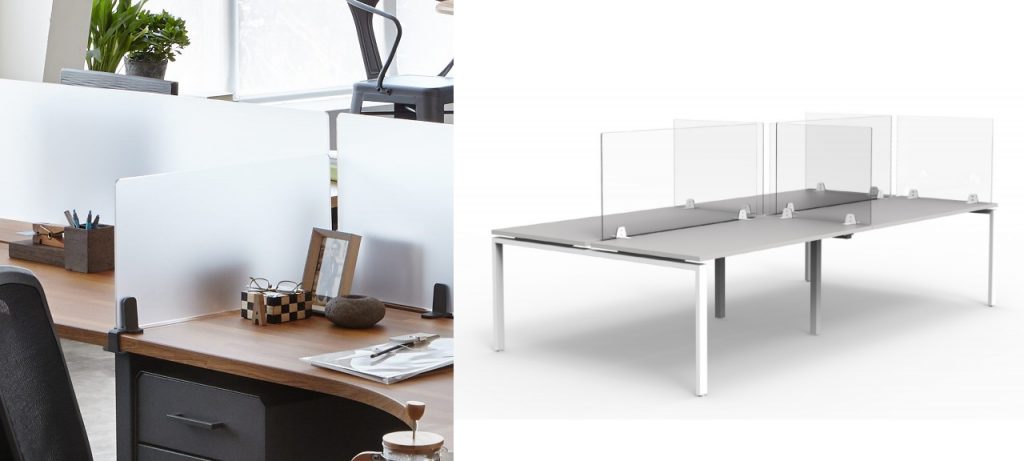 Acrylic partitions also can be used for a closed but yet transparent open space solution. It is also easy to disinfect the same making it a very hygienic solution.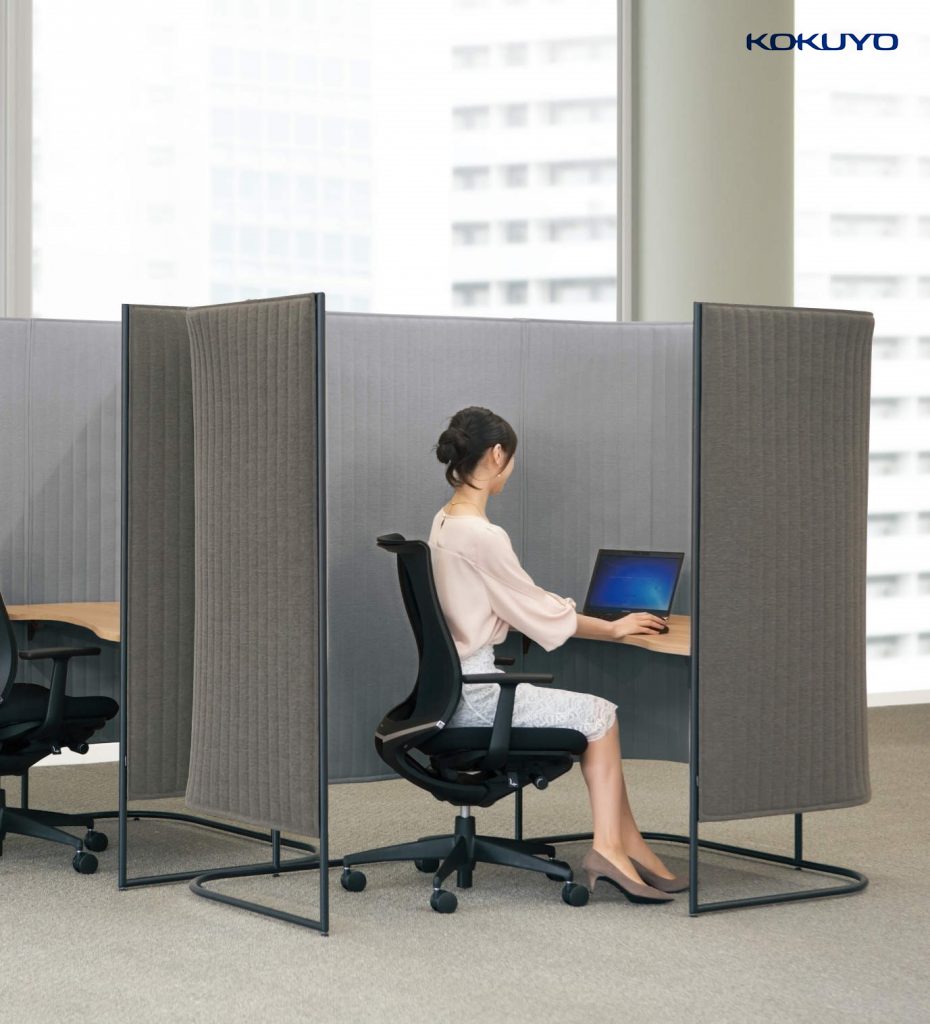 Not quite an office and not quite a cubicle, the Officle or IPods and Screen Booths can also be look out for organization providing privacy and supports focus work and at the same a workable feel. The above solution can work out well rather than inserting partitions to raise cubicle wall heights. If there are low or no cubicle walls, these can be added or supplement dividers to create a higher physical barrier between agents to reduce the spread of infectious droplets due to a sneeze or cough.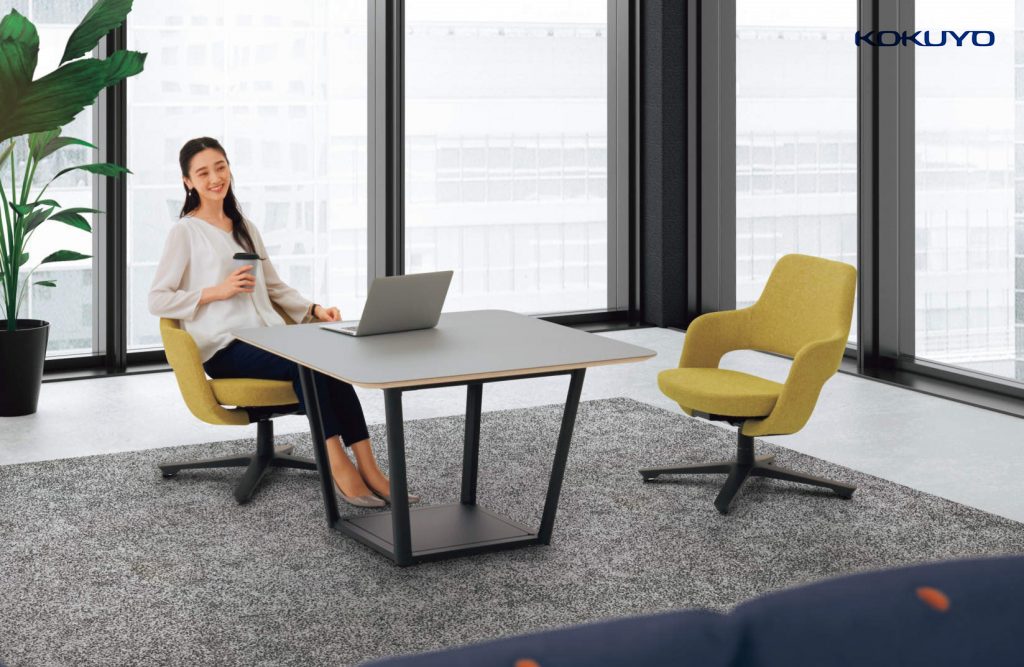 And finally, the elephant in the room: is Work from Here to stay? Will the world's legions of new homeworkers want to return to their workplaces, and will employers want them back, when remote working could save them money? Well time will answer this.
Even though Zoom-dropouts and screaming children have become familiar distractions. It is required to work out solutions that can be addressed with strong oversight, small team working and the right messaging tools for the job. By now we already habituated to working room to room, and living space to dining space, but at the same time we all know this pandemic is here to stay, so it is advisable to create a home office space with a comfortable chair and desk.
However, to achieve a resilient and responsive workplace in the longer term, organisations will need to rethink the design of the workplace entirely. Covid-19 will change our workplaces forever. We can turn this challenge into an opportunity to build workplaces of the future that are responsive, flexible, resilient, and most importantly, people centred.
For products and solutions for helping your office to return back to work contact us now: https://magnum-sadoshima.com/contact-us/
To know more about our Office Furniture look at our entire range at: https://magnum-sadoshima.com/office-furniture/
Continue reading our Blog section: https://magnum-sadoshima.com/blog-list/