Work From Home: The New Normal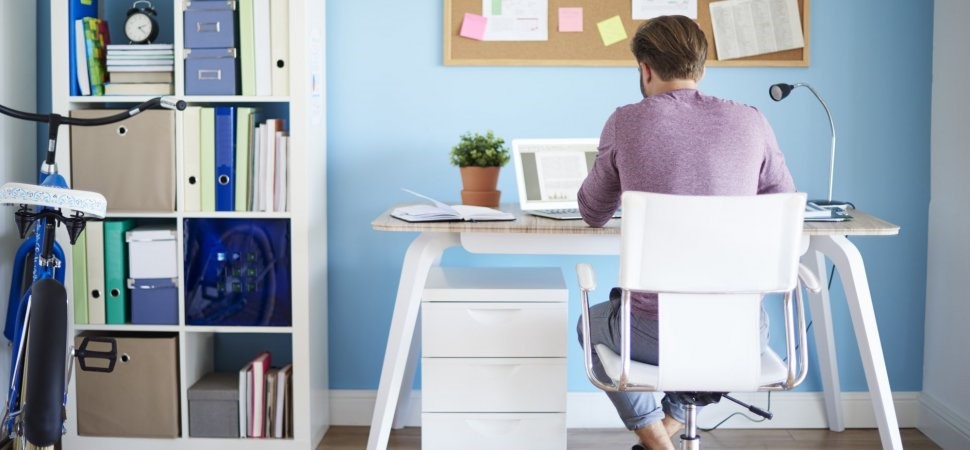 With this outbreak of COVID-19, many organizations are forced into having their employees work from home. Major companies like Amazon, Facebook, Microsoft, Twitter and Google have already implemented remote work policies for many of their employees and much before the government declared a lockdown in India. So let's understand the pros and cons of working from home.
So, is it better work from home or the office? It honestly comes down to what environment you'll be most effective in. One person's enthusiasm while working from home can be countered by another's dismay as some people strongly believe that they need the office environment, colleagues and team meetings to be more productive and to stay motivated .Working out of a home-based office is certainly not for everyone, so it's important to consider the many advantages and disadvantages before you make it a part of your work process. Here are a few of each to help you decide if working from home is right for you.
Flexible schedule. You can take breaks at any moment, feel no rush to hang up on your family members when they call, and eat lunch at any weird time you want.
Custom environment. Setup your noise level just the way you want it — somewhere between insanely quiet to being at the front row
It's easier to make calls. You won't have to scramble to find a meeting room or deal with a particularly chatty co-worker. (Granted, kids and pets at home can make this tough for some remote employees.)
No office distractions. Avoid co-workers debating the merits of budget session.
Save money and save time.
More time with loved ones. Take care of a sick significant other at home, be ready for your kids earlier in the day, and not to forget you have the quiet time to yourself.
Working from home sounds like a pretty good deal, doesn't it? But let's consider these disadvantages that often come with working from home:
You need a lot of self-discipline. Getting up and focusing on work every day when you are in your home environment takes a great deal of self-discipline and motivation.
Willpower. Got to get started on a new project, but many distracting factors, and the most distracting one is the new series just up.
Difficulty sticking to a routine. The order you do things at work is almost never the order you do things at home. It can be tough to mirror your schedule and processes once outside the office.
It can be lonely. Working all day without access to co-workers and colleagues can be very isolating and lonely. Working slowly. Sometimes the office has an energy. Sometimes your home does not.
Office workers are constantly in a position to learn from their peers. When you work from home, you will need to make an extra effort to seek out networking and learning opportunities on your own.
At the end of the day, you have to figure out the best possible way to remain self-motivated and focussed. The key takes away should be to find out the best way to communicate and stay aligned with your tasks to do.
However, with the current situation there is no choice but to work from your personal space. So, lets us all take it positively; below are a few tips:
Build a stress-free zone
Get up – don't work from bed. Your bed is place of peace and calm and not stress
Set up a place, not everyone has an office so it is ok to work from your dining room table or couch.
Follow some routine and make the to do list and check what all you have completed
Stay connected with your colleagues
And let's not forget to "STAY SAFE AND KEEP SAFE, it's ok to stay home now, for a better tomorrow ".
To know more about our Office Furniture look at our entire range at: https://magnum-sadoshima.com/office-furniture/
Continue reading our Blog section: https://magnum-sadoshima.com/blog-list/